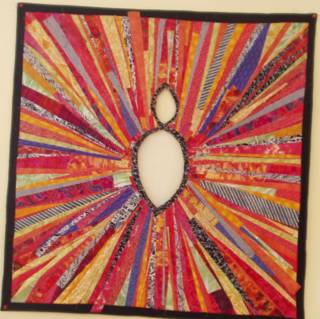 Noise is DONE. Well, I need to attach the label and finish snipping threads, but essentially it is done.
There is offwhite tulle where the "body" is, but it's not showing up at all. I may switch it to a more "colorful" color. The "head" is, naturally, empty.
I am going to need a bit of time to decide if i really like this. But, on another note, my friend Linda looked at it this weekend, and said: if a person doesn't know the title and theme... it could a menopause quilt!